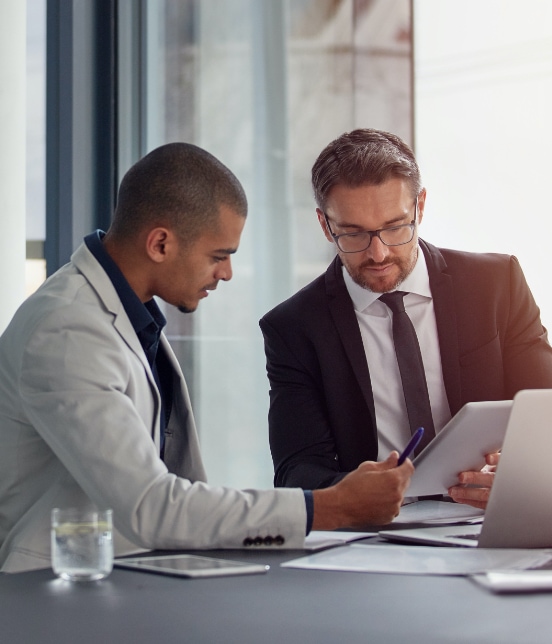 Get your IT projects done right the first time to enjoy maximum ROI and minimum hassles
With new business technologies constantly flooding the market, making the right IT investments for your organization has become more complex than ever. Whether it's a company-wide printer haul or a complete cloud migration, you need a strategic plan, the right product from the right vendor, proper implementation, and ongoing support to make sure your new innovation is readily available on time and within your budget.
But trying to achieve all of these on your own will likely swallow up your resources, and you might still end up with overpriced IT solutions that don't support your long-term needs. Solution Partner's Business IT Consulting has been solving these problems for Phoenix businesses for over two decades, and we can do the same for yours without going over your budget. From planning to vendor management to configurations, our skilled IT consultants will do all the legwork while keeping you updated throughout the process, so you can focus on scaling your business without worrying about your technology.